One-Day Retreat – Oct 26th – Laguna Beach, CA
PLEASE NOTE: Event Location has Changed to:
25742 La Serra, Laguna Hills, CA 92653
To register for the retreat click here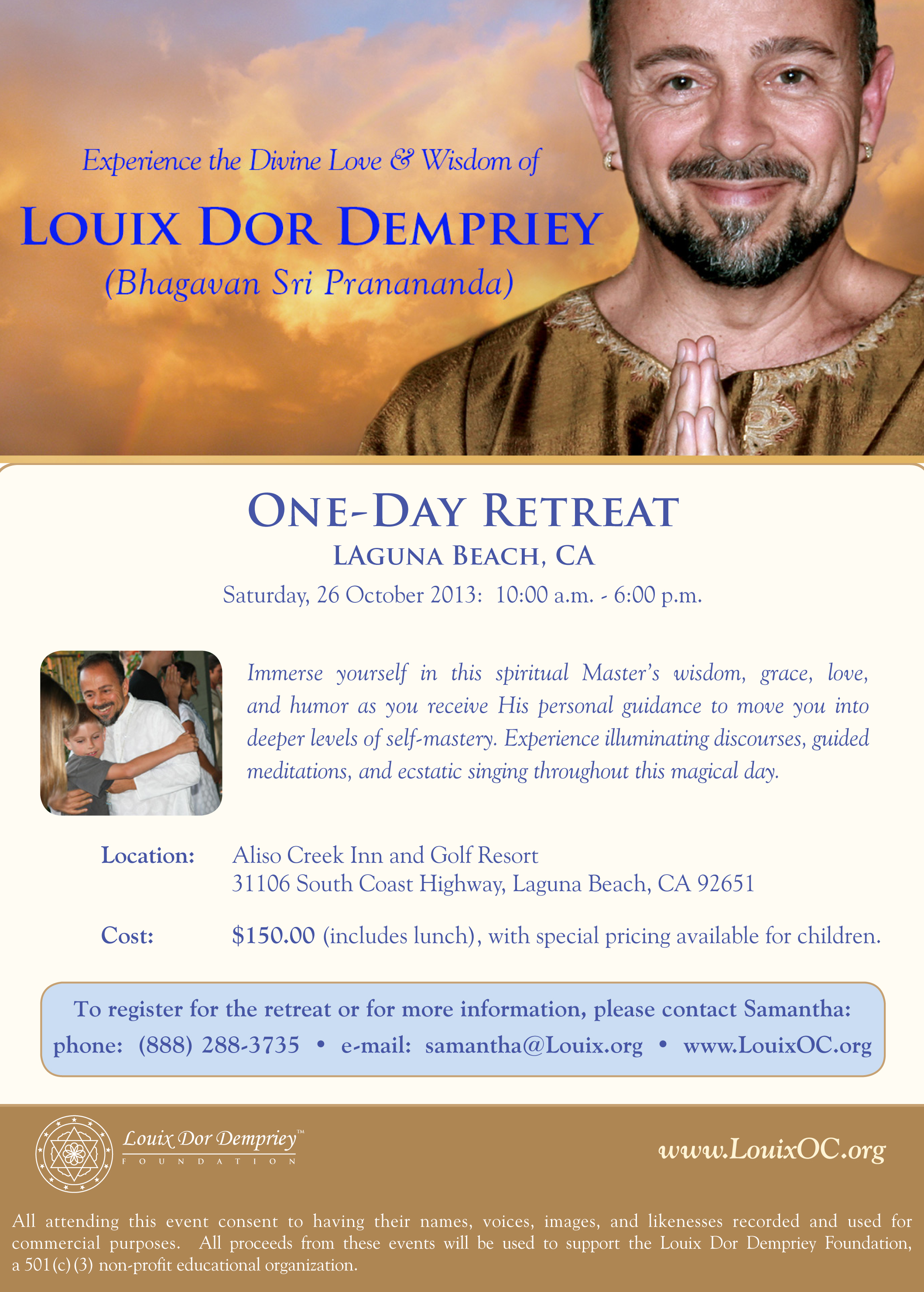 Date & Time: Saturday, 26 Oct 2013, 10:00 a.m. – 6:00 p.m.
Location: Aliso Creek Inn and Golf Resort
Address: 25742 La Serra, Laguna Hills, CA 92653
Cost: Adult $150.00 (includes a vegan lunch)
Children's rates: Less than 3 years old: Free / Ages 3-11: $40.00 / Ages 12-15: $75.00
Immerse yourself in this spiritual Master's wisdom, grace, love, and humor as you receive His personal guidance to move you into deeper levels of self-mastery.
To register for the retreat online, use the registration form below. 
To register by mail or fax, please download a printable form by clicking here.
Important Disclaimer: Event times, dates, and locations are subject to change. Please check this website often, or subscribe to our e-mail list, to be notified of these changes in a timely manner.
All proceeds support the Louix Dor Dempriey Foundation, a 501(c)(3) non-profit educational organization.