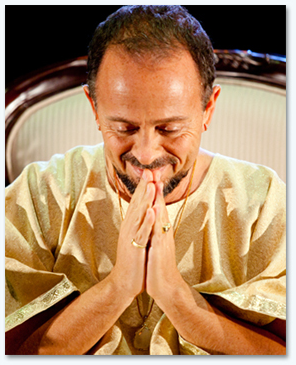 Thank you for supporting the Louix Dor Dempriey Foundation. For your convenience, we have created a secure online donation service. Simply select the type of transaction you would like to make and complete the secure online donation form. Once your submission is complete, you will receive a receipt via e-mail.
One of the key concepts the Louix Dor Dempriey Foundation teaches and practices is the Law of Tithing. For more information about Tithing, read Louix's article, The End of Poverty.
The solution and the cure for poverty on this planet, as well as the means for manifesting abundance (in every area of your life), is to fulfill the law and cycle of Creation by returning to the Universe one-tenth of all that the Universe gives to you. Tithing fulfills the Law of Creation. Without it, energy moves only half-way around the cycle of life.
- Louix Dor Dempriey
The Louix Dor Dempriey Foundation is a 501(c)(3) non-profit educational organization dedicated to sharing the teachings and humanitarian works of Louix Dor Dempriey. Its mission is to help people remember and restore their inherent divinity, and to walk in this world as unconditional love.
View California Tax Exempt Determination Letter
View Federal IRS Tax Exempt Dermination Letter
Contact
For further information, or to make a donation over the phone, please call (888) 288-3735, between 9:00 a.m. and 5:00 p.m. U.S. Pacific time. Please note: This is a toll-free number for callers within the U.S.A. and Canada only. If calling from outside of the United States, please phone +1 (949) 288-6882.
You may also e-mail inquiries to: donations@Louix.org.