Media

Louix Dor Dempriey is a spiritual Master whose love, wisdom, and humanitarian service have been uplifting and transforming thousands of people since the mid-1990s. His non-denominational teachings have been featured in magazines and newspapers, as well as in radio and television interviews in Australia, Egypt, Canada, New Zealand, and the United States. In 2007, the Louix Dor Dempriey Foundation, a 501(c)(3) non-profit educational organization, was established to share his teachings and humanitarian works with the world.
Louix is available for media interviews in person and via phone, and his teachings are available for publishing upon request. This section showcases a sample of recent media interviews with Louix, a downloadable Media Kit, along with a selection of Press Releases.
Downloadable Media Kits
Featured Interviews
Hosting Louix
If you would like to host Louix or help coordinate an event in your area,
please contact Samantha Farber.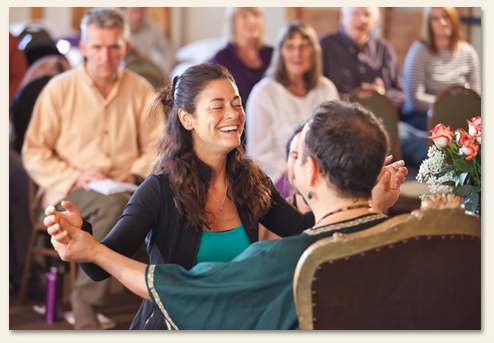 Media Contact
To schedule an interview with Louix, publish his Teachings, or discuss media opportunities,
please contact Samantha Farber, Director of Public Relations.