Louix's Jan/Feb 2009 Visit to Australia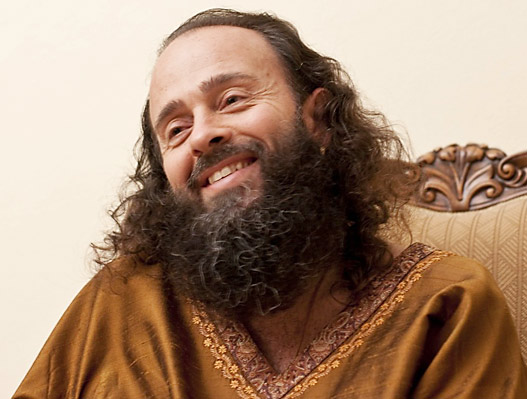 7 January – 18 February 2009 
On January 7th, 2009, Sundara Aravinda Ashram in Melbourne, Australia welcomed the arrival of their beloved Guru for his first visit in over a year. With an itinerary that spanned six weeks, this was the longest period of time that Louix has stayed in Australia (since his two-month visit in 1998). The majority of the events took place in Melbourne, the hub of his ministry in Australia. Guruji also visited his ashrams in Sydney (Sathya Sananda) and Hobart (Prana Shakti).
The itinerary included the following events:  Devotional Singing, Movie Nights, Pranayama, Disciple Training, Guided Meditations, Q&A Sessions, Private Audiences, Media Interviews, as well as Women's and Men's intensives. Guruji also took day outings, shared meals with, and gave personal discourses and guidance to his disciples and devotees. He spent extensive time with the children of the ashram community and personally tended the gardens of His ashrams—one of Guruji's great joys!
 
Louix often entered profound states of samadhi, and many people were effortlessly transformed by the all-consuming love felt in his presence. It was spellbinding to watch people change from day to day, a process that began with his arrival at the airport and continued for the next six weeks.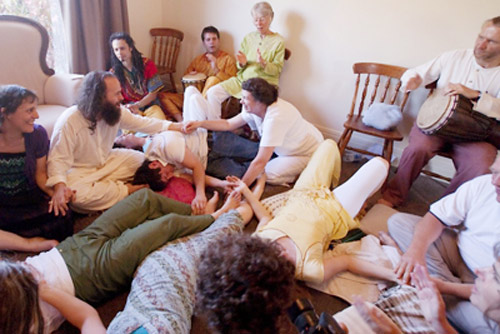 The following is Kharananda's account of Guruji's arrival at Sundara Aravinda Ashram in Melbourne, Australia (click here to read the full version of her lila, entitled In His Presence).
"...When I first saw Him, I almost burst into tears. And when I opened my arms to be enveloped by His welcome embrace, I could feel my body begin to vibrate as the enormous volume of current that flows through Pranananda's body connected with mine. And I began to weep at the sheer joy of being in His presence once again. Oh Happy Day!! It was heavenly and very humbling to once again be in the presence of such Holiness.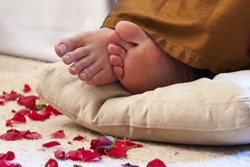 Our first evening, planned as a devotional singing and welcome meal, was all that and more. The singing was beautiful… so much love and devotion filled the room as each song came to life. Sitting before Guruji, and singing to Him, allowed us all to settle, to centre ourselves, and to open up to His infinite love. A meal prepared by the community was served and thoroughly enjoyed in the garden. After the meal, Guruji wandered into the gathering area to find my beloved Howard, weeping on the floor out of gratitude for seeing his Guru again. Pranananda walked up to him and tenderly placed His foot upon his open hand, which opened his heart even further. I knelt down and touched Pranananda's other foot and was instantly electrified by the current that came rushing through my body, sending me into ecstatic laughter and joy. As people could hear and feel what was transpiring in the room, they came and took part of the experience. It was not long before most people in the room were in some state of ecstasy, peace, and/or bliss. As we surrendered to this experience, the more the love and light of God poured in and through Guruji, into the room and into each of us. It was a truly miraculous welcoming, and, unbeknownst to us, heralding the theme for the entire visit..."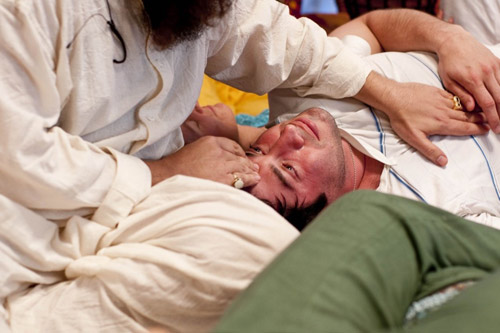 Francesca Frangipani also shares one of her many experiences with Louix: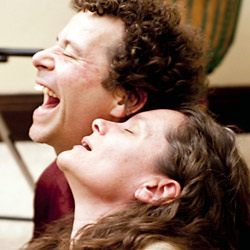 "For six weeks over January and February 2009, I experienced many blessings while being in my Beloved Guru's presence, during His visit in Australia. One of these took place at one of His ashram homes in Melbourne, as my friends and I were preparing to share breakfast with Guruji. A beautiful selection of fruits had been laid out, and as we gathered around the table with hands joined and eyes closed, Louix offered a prayer of gratitude for what we were about to receive. Following this, what we did receive was truly extraordinary! I was holding Louix's left hand with my right hand, and noticed my hand buzzing. I felt as though my hand had completely melded into His, and I had with no sense of where my hand ended and where His began. Within my body I began to feel myself falling back into, and being held in, unseen "arms" of gratitude and bliss—an experience that had now become a familiar sensation when in His physical presence, when I could sense that He was around me or when I saw certain images of Him. After what seemed like several minutes, my mind suddenly checked in and my eyes sprang open to see if my friends were experiencing something similar. I saw Kharananda's face beaming and her shoulders shaking, as she seemed to be laughing with an intensity that only increased each time she looked at Guruji.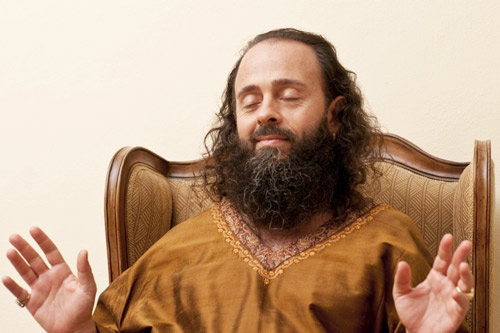 It felt as though we had all accepted the invitation to surrender to our Guru's love. It coursed through us, and manifested as uncontrollable (and hysterical) laughter, tears, body-shaking, and vocalization. I remember feeling the most profound levels of gratitude for my Guru, and feeling overcome with His sweetness. As if this was not enough, He then began to serenade us with love songs! Having been completely romanced, we feasted on a most heavenly banquet of fruits.
I have reflected on what happened that morning and over the course of Guruji's visit, pondering the many lessons and gifts that He tenderly delivered to me. For me, the most profound lesson has been realizing that when I choose to open my heart to receive with gratitude, the floodgates swing open with such gusto!  Guruji is the living reminder that love is simple, is available "all-ways," and is limitless.
I bow at Your Lotus Feet, Beloved Guruji."
Click here to read yet another story of one person's transformation as a result of being in Louix's presence.
Enjoy this selection of audio discourses from Guruji's travels in Australia:
Living in Grace (interview excerpt)
Shining Bright Magazine
Sathya Sananda Ashram - Sydney, Australia
(Running time:  8 min. 44 sec.)  


Reconsecrating Our Lives to the Earth
(interview excerpt)
Shining Bright Magazine
Sathya Sananda Ashram - Sydney, Australia
(Running time:  6 min. 55 sec.)  

Filmed entirely on Guruji's first day at Sundara Aravinda Ashram in Melbourne, Australia,  this documentary-style video (below), entitled A Touch of Divinity, captures the profound nature of his love, which often sends people into states of bliss and ecstasy.   (Running time:  10 min.  32 sec.)
Words cannot convey our gratitude to You, Guruji, for all that You blessed us with. Our lives have changed and our hearts have opened to more of Your love. The light shines ever more brightly in the eyes of those who have had the honor of being with You. And, for this, we are eternally grateful.