Louix's Visit to Australia, September – October, 2014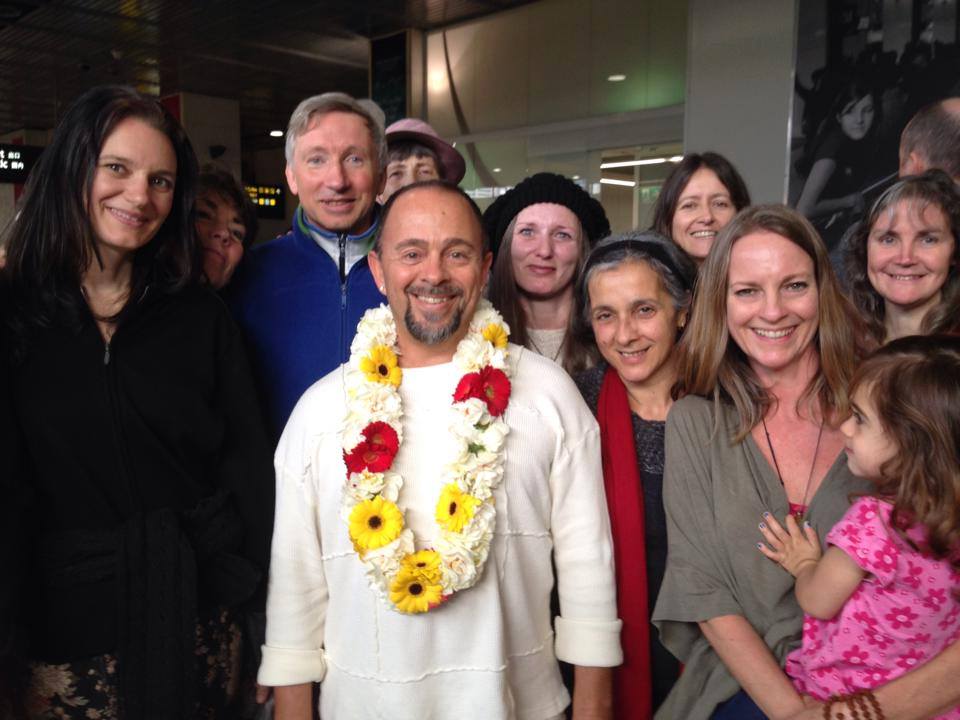 From 26 September through 23 October 2014, Louix visited with disciples, devotees, and students at his "second home," Australia. During his visit, there were various events held in Melbourne, and Louix also enjoyed private retreat time in Tasmania and on the Mornington Peninsula (outside of Melbourne). Louix's visit was also jam-packed with private meetings and outings with many who came to relish in the joy of his time here.
Highlights of Louix's visit were many, and included:
A sumptuous, Asian-themed "Welcome" dinner on the evening of Louix's arrival into Melbourne.
A five-day visit to Prana Shakti Ashram in Tasmania, where Louix and his guests spent time with his Tasmanian disciples and students, feasted on sumptuous Tasmanian produce from the ashram gardens and wonderful local restaurants, and most importantly brought closure to and honoured the ashram for the many ways it has blessed the Tasmanian community since its inception 12 years prior.
Disciple Training, wherein (after devotional songs by Namavali) attendees, as well as Guruji, recounted recent miracles and blessings.
Two fun nights of ten-pin bowling (at Chadstsone and Clayton AMF, respectively), where Guruji showed his fine form with many strikes on the board by the end of the evening!
Two public Darshan events—which were simply off the charts!!—where Guruji infused so much love into each of the beloveds who came before him, rendering many divinely intoxicated and transformed.
A Gathering of Men, comprised of a meal followed by an evening of question and answers. The bulk of the evening was consumed with a most powerful discourse in answer to one of the men's questions about life decisions, which—as is the alchemical nature of Guruji's wisdom—applied to every man in the room.
A Women's Healing Circle, during which Guruji went into Devi Bhava (embodiment of Divine Mother) and provided an individual blessing and alchemical healing to every woman in the room whilst singing the most melodic and meditative tune, "Mother Divine."
A movie night screening of "White Squall," during which Louix provided a powerful example of the obedience and discipline that is essential in the Guru/Disciple relationship.
A night of Ecstatic Singing, where Louix masterfully led the Sundara Aravinda Ashram band, Namavali, in increasingly ecstatic devotional songs, whilst infusing the room with his darshan—and loads of shaktipat!
A two-day private retreat to Blairgowrie, located on the gorgeous Mornington Peninsula, where Guruji enjoyed the Peninsula Hot Springs, a magical trip along the rugged, open coastline, and a special, up-close encounter with two kangaroos!
An Italian-themed "Farewell" dinner where Louix bid farewell to his Aussie family, but not before being cajoled into a fun-filled, special pillow "fight" with his youngest disciple, two-year-old Aliyah Rose!
There were so many special moments during this visit, which words alone are simply unable to capture. Enjoy these images that were taken during some of the events along this magical month-long journey.

]