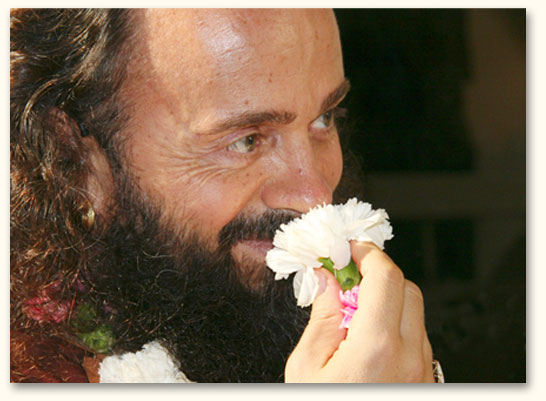 It is with heartfelt joy that we announce this year's celebrations to honor the 47th birthday of Louix Dor Dempriey (Bhagavan Sri Pranananda). At this time each year, disciples and devotees around the world hold a three-day celebration as an expression of our gratitude for the unconditional love he offers to each of us and to all of humanity, and to receive the immense amount of Light that is available on the Master's birthday.
This year, Louix will attend his birthday celebrations at Prema Drala Ashram, in Laguna Hills, California. His ashrams will host various events and gatherings, which all are welcome to attend. To begin each day of celebrations, Louix's ashrams will perform an aarti ceremony. During these three days, many people also choose to fast or abstain from particular habits, as an act of devotion.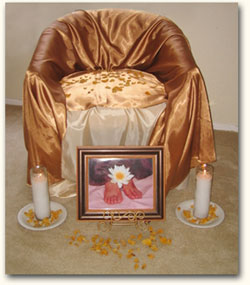 To invoke Louix's presence during this auspicious time, you may wish to create a sacred space in your home, which can include an altar with his picture and other adornments upon it, or a special chair decorated with fabrics. Cleansing your home by burning sage or incense, or ringing bells, is a powerful way to increase sacredness during the celebrations. You can also invoke Louix into your dreams and meditations to experience more deeply his essence of unconditional love.
To help you commune with him during this special time, we offer this audio recording and free downloadable portrait of Guruji: 
  •   Free downloadable Master's portrait (5x7)
  •   Guruji speaks about self-forgiveness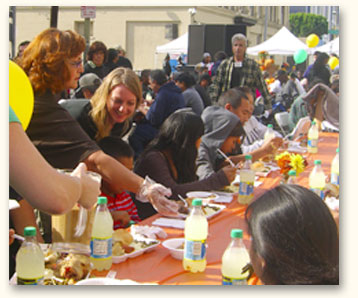 It is your devotion and your humble, selfless service
that multiplies God's love and blessing, and spreads it far and wide.
 
The first day of celebrations will be dedicated to serving others. You may choose to offer service to a family member, a friend, someone whom you have taken for granted, or a group in your local community in need of assistance. You may also choose to serve Mother Earth by participating Louix's Global Clean-up Project or Forests of Fruit initiative.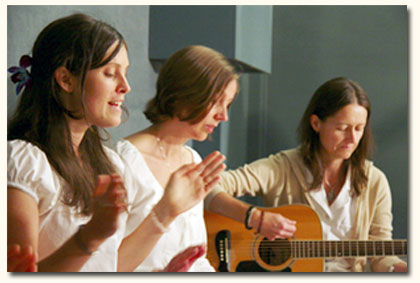 On the second night of celebrations, we will express our love for Louix with an evening of Devotional Singing—a public event which will be hosted by his ashrams and study groups. We will invoke his presence with songs and chants from many spiritual and cultural traditions. If you are unable to attend this event, you may celebrate by inviting friends and family to join in your own night of devotional singing or listening to your favorite uplifting music.
This past year (2008) Louix gifted his beloveds with two chants he composed, which invoke his Divine presence and blessing, while integrating more of one's atma (Higher Self, soul) by their very words and essence—in true mantra fashion.
| | |
| --- | --- |
| •   Jai Jai Ram (audio clip) | |
|   |   |
| •    I Am One With Thee (audio clip)       | |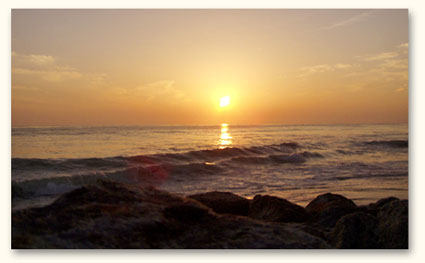 On this day, everyone is encouraged to spend time in Nature to help cleanse and uplift the body, mind, and spirit, and to help integrate the immense amount of shakti (Divine Light) that is available to us during this time.
In the evening, the community of Prema Drala Ashram will gather at a local beach to enjoy a family meal around a bonfire as the sun sets upon the Pacific Ocean's horizon. Find out how Louix's other ashrams and study groups are celebrating his birthday.
For those not located near an ashram or study group, there are many ways you can connect with and honor Louix on his birthday; for example:  preparing and eating a special meal with loved ones, followed by viewing or listening to one of his many guided meditations or discourses; sharing stories (lilas) about your experiences with Louix; or a quiet evening of prayer gazing into a photo of Louix ( from size, select Free Download).
Whatever you do to celebrate this special day, imbue it with all your love, devotion, and gratitude for the immense blessing of having Louix's presence and guidance in your life!