Global Clean-Up – June 14th – Laguna Hills, CA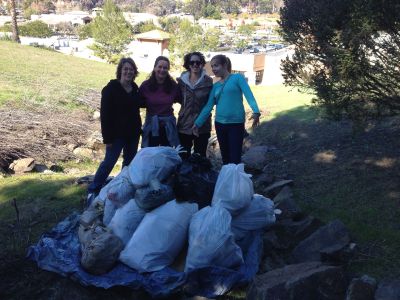 Event: Global Clean-Up - Laguna Hills, CA
Date & Time: Saturday, June 14th, 10:00 a.m.
Location: Laguna Hills, CA
Address: 25742 La Serra, Laguna Hills, CA 92653 (meeting place)
Our initiative called "Grace in Action," is part of our dedication to reforest, oxygenate, and beautify the Earth, making it a better place to live. On this day, we will be gathering at 25742 La Serra, Laguna Hills, to then go out into the community and clean up schools, parks, and local waterways. By spending time in service to nature, we also gift ourselves with the opportunity for healing and upliftment through communing, learning about harmony and balance for the Earth, as well as ourselves.

Important Disclaimer: Event times, dates, and locations are subject to change. Please check this website often, or subscribe to our e-mail list, to be notified of these changes in a timely manner.
All proceeds support the Louix Dor Dempriey Foundation, a 501(c)(3) non-profit educational organization.