Ganesha Chathurti Celebration – September 2012
On September 19th, in honor of Ganesha Chathurti, the community gathered at Prema Drala Ashram for dinner. After the meal, the event began with Louix taking us through a powerful guided meditation, during which he encouraged us to focus on Lord Ganesha, invoke him all around us, and celebrate this deity's overlighting presence in our lives. He then took us into an ancient and spectacular Hindu temple honoring Lord Ganesha. We could each feel Lord Ganesha's adoration for us—thus allowing us to see and feel our own divine nature, which, in turn, opened the door for us to become that again. Louix asked us to recall certain circumstances after which we had felt less than our divine selves,  present them to Lord Ganesha, and then see reflected back to us the adoring gaze and love still unwavering. We then offered Lord Ganesha one obstacle in the way of our spiritual growth, we visualized placing it in a ball of light and it passing into His heart, which accelerated the transmutation of this one obstacle.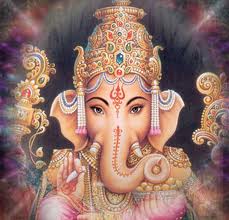 The night concluded with Pranam leading us in some songs of devotion to Lord Ganesha. Many experienced waves of laughter and crying whilst we sang, as Louix radiated his joy and love to all of us in the room.