Ecstatic Singing with Louix
15th December 2019 – Glen Waverley, Victoria, Australia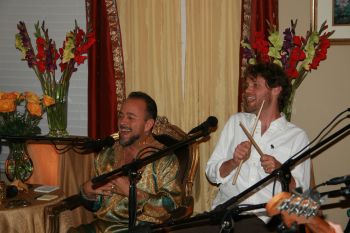 Event: Ecstatic Singing - Glen Waverley, Victoria
Date & Time: Sunday, 15th December 2019, 7:30 p.m.
Address: 26 Capital Avenue, Glen Waverley, Victoria, Australia
Cost: By donation
Join Louix for an evening of Ecstatic Singing. Together with kirtan band Namavali, Louix creates the atmosphere for an unforgettable, bliss-filled experience.
For more information contact Kharananda Mayi on +61 425-797-383 or e-mail kharananda@Louix.org
All attending this event consent to having their names, voices, images, and likenesses recorded and used for commercial purposes.