A Dedication to Beloved Lynda Hansen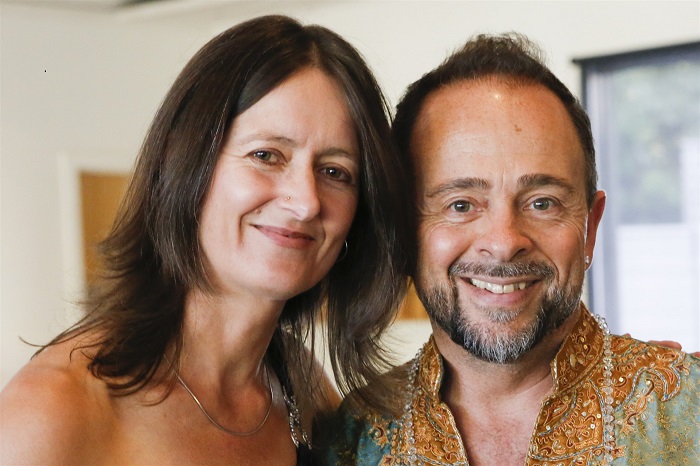 At approximately 11 p.m. on Sunday, 9 October 2017, a most beautiful angel departed this world…. Struck by a speeding car whilst driving in Oakleigh, an eastern suburb of Melbourne, Australia, Lynda Hansen passed away at the scene of the accident.
Lynda was a much-beloved disciple and dear friend of Louix. She met her Guru in Australia at his retreat in Melbourne in 1998. Soon after their first meeting, she was making plans to spend a year in California to reside at Prema Drala Ashram, the Mother Center of Louix Dor Dempriey's global ministry (where he also resides).
Lynda left Australia for California in 1999 where she selflessly served Louix and other members of the community. She traveled extensively and shared many wondrous adventures and healing moments with her Guru and the community.
After returning to Australia, she settled at Louix's Australian ashram, Sundara Aravinda. There she met and married Ron Hansen. They spent 15 years together and separated three years ago as best friends and soul mates.
Lynda loved music and was the lead guitarist and singer in the kirtan ashram band Namavali. She was also a member of the Melbourne Mass Gospel choir and performed regularly around Melbourne. She was a dedicated nurse and was about to start a new role at Cabrini Hospital in Melbourne, where she had worked for 21 years. She loved her God-daughter Aliyah Rose and cared for her like her own, taking her on many adventures and sharing many special moments together. She was dedicated to taking care of her aging mother and to spending time with her sister and her many nieces and nephews.
Lynda was happy and content in her life. Despite many challenges during her journey, she had attained a level of peace, joy, and surrender which was palpable to all who spent time with her. She was loved by so many, who all are mourning her passing.
Lynda was the consummate example and embodiment of service, kindness, compassion, and surrender. She will always be remembered with fondness and reverence for all the lives she touched during her 53 years in this world.
We miss you, dear Lynda….