2013-2014 New Year's Eve Retreat in Palm Springs
To register for the retreat click here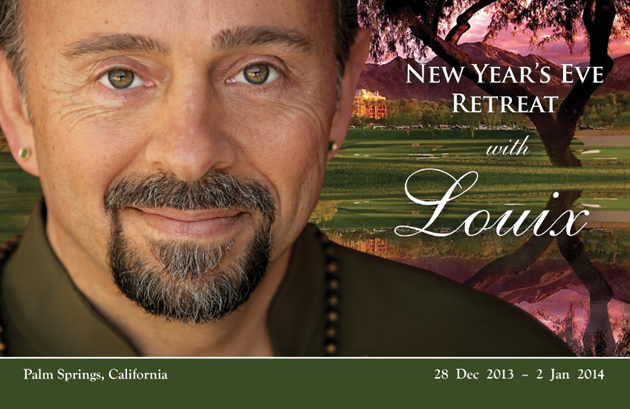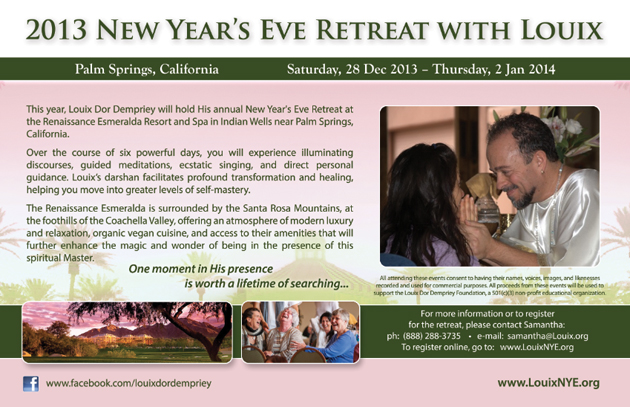 Special Offer for Extending Your Stay
Renaissance Esmeralda Resort & Spa has graciously offered all attendees of this retreat the opportunity to stay at the venue up to three days before and/or three days after at a rate of US$159.00 per night (plus taxes). Resort fees, maid gratuities, and food taxes during these additional days are the sole responsibility of the attendees. The regular standard rate for the rooms you are staying in is US$239.00 (plus taxes) per night.
A discount of 10% is also being offered for spa services each day of the retreat (and 3 days before and after the retreat) except December 31. Please read the appropriate section below for details.
As this is a busy time for the hotel, we strongly recommend that if you are interested in taking advantage of the room discount and extending your stay before or after the retreat, that you make your booking (for the additional days) with the Renaissance Esmeralda Resort & Spa directly, as soon as you know you are attending the retreat. The hotel cannot guarantee rooms will be available once their occupancy reaches 90%. You can contact the hotel at (760) 836-1255 if calling from within the U.S. and Canada and ask for Clara Flores or e-mail Clara at clara.flores@renaissancehotels.com. Mention that you are part of the "Louix Dor Dempriey Foundation Group."
PLEASE NOTE: Any bookings for the retreat made after the 19 December, 2013 cannot be guaranteed the original advertised rate.