The Empowerment Hour (9 May 2009)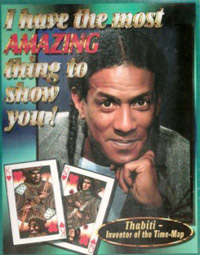 "The Empowerment Hour (with Reverend Thabiti) is a playfully entertaining show designed to motivate, uplift, inspire and empower you in a way unavailable anywhere else..."
On 9 May 2009, this special episode of "The Empowerment Hour" aired in Las Vegas and on www.alltalkradio.net. Rev. Thabiti graciously invited Louix Dor Dempriey to be a special guest host on the program.  (Since the show's inception in 2003, only three other people besides Louix have been invited to host the program.)
In his discourse, Louix explored many simple and practical tools and principles that, if earnestly applied, can evoke profound spiritual upliftment. The topics included:  pranic breathing,  the Four Lower Bodies Clearing Technique,  the importance of keeping a miracle journal,  the Law of Tithing, and living in grace.
(Running time:  60 mins.)