Sacred Music Concert with Pranam – February 26th, 2011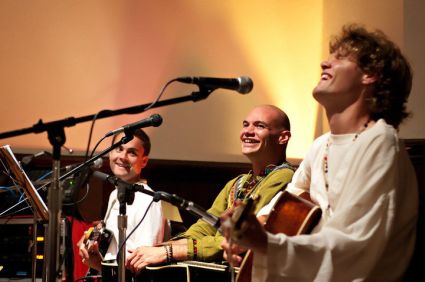 Event:  Sacred Music Concert
Date & Time:  Saturday, February 26th, 7:30 - 9:30 p.m.
Location:  Temple of Light
Address:  23832 Rockfield Blvd., Suite 195, Lake Forest, CA  92630
Cost:  $20 in advance/$25 at the door
Come join Pranam for an amazing evening of World Devotional Music! We have a lot of special treats planned for the concert, including new songs, a costume change, and the sacred groove - don't miss the excitement! $20 in advance/$25 at the door. To purchase your ticket in advance, please visit http://www.liveyourradiance.org/pranam-world-devotional-music.
For more information, contact Peter DeWitt at (949) 282-7756 or peter.dewitt@yahoo.com.
Important Disclaimer: Event times, dates, and locations are subject to change. Please check this website often, or subscribe to our e-mail list, to be notified of these changes in a timely manner.
All proceeds support the Louix Dor Dempriey Foundation, a 501(c)(3) non-profit educational organization.