Reality Sandwich (11 Sep 2008)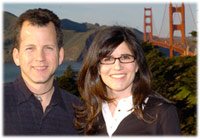 On 11 September 2008, Louix was welcomed back to Healthful Living's radio show Reality Sandwich, a San Francisco community-sponsored radio station, on 89.5 FM, which also aired over the Internet. The show brings depth, insight, and fun to holistic health and healing practices.
Reality Sandwich wrote, "Louix returns to the show to discuss love, enlightenment, and the spiritually changing times in which we live. We exchange deep and meaningful conversation and introspection about the nature of life, love, and the everyday struggles that cause us to grow."  Hosted by Martin Matthews.
 (Running time:  53 min. 42 sec.)