The Early Years
The greatest adventure you will ever have
is the journey into your own heart.
Louix Dor Dempriey was born at 7:40 p.m. on Sunday, 17 December 1961, in Somerville, Massachusetts, U.S.A. He was named Louis Bonanno, the third of four children of Italian-American parents.
As a child, Louix's Divine qualities were evident. He demonstrated immense compassion for his fellow human beings, animals, and plants. Wild animals frequently came to him, and he often brought home injured animals and nursed them back to health. It was in the quietude of Nature where he would experience his most profound communion with the Divine.
Jesus physically appeared before him at the age of five, to prophesy two critical turning points in his life, and to prepare him for what was to come. By age ten, his insight and wisdom belied his age, and people of all ages and from different walks of life were already seeking his counsel for their personal problems. Louix also achieved academic excellence throughout his schooling and displayed a level of maturity and responsibility beyond his years.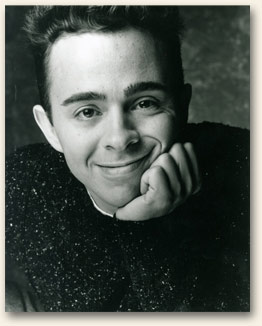 Young Adulthood
By following one's heart—that small, still, silent voice—
one is inextricably tethered into the heart, mind, and will of God,
even without knowing what it is.
Throughout his life, he entertained others with his wit, creativity, and performing talents. After graduating from Bentley College in 1983 with degrees in Economics/Finance and Accounting, he moved to New York City to attend the American Academy of Dramatic Arts, pursuing his childhood dream to become an actor. A near-fatal bout with food poisoning both terminated his cherished studies and, through a serendipitous turn of events, secured his first starring role in a feature film. In 1986, his burgeoning career brought him to Hollywood, where he appeared in several films and television programs. By the late 80's, he was riding a wave of success in all areas of his life.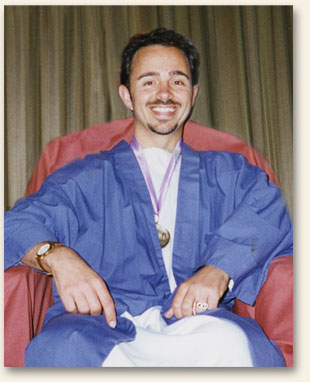 Spiritual Training
Everything that happens to you is for the sole purpose of
your own God-realization.
In May of 1990, Louix experienced a very powerful kundalini awakening, which sent him straight into samadhi (a state of Divine bliss). Instantly activated were many siddhis (Divine powers/abilities) that had lain dormant within him. For more than a week he experienced total omniscience and did not eat or sleep, so powerful was the current of Love coursing through his being.
In February of 1992, following a string of miraculous events, and in answer to his prayers for Divine guidance, Louix had an encounter with four Ascended Masters. Soon thereafter, he renounced the material world and began training in earnest with the Masters in The Ancient Mystery School, fulfilling one of the prophecies spoken to him by Jesus at the age of five.
Within two months, Louix was able to enter a conscious trance (bhava samadhi) and physically presence Ascended Masters and other celestial beings within his own form. In April of 1992, he was bequeathed the name Louix Dor Dempriey, which means "Behold! I give you the Kingdom of Heaven."
During four years of rigorous Initiate training, nearly 100 Avatars, Masters, angels, and saints physically materialized within and before him to accelerate the realization of his full Divinity.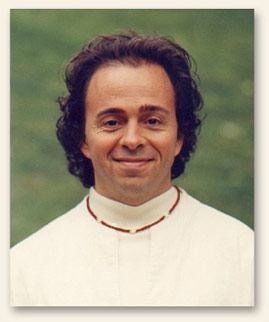 Enlightenment
Divinity reveals itself from within the self,
where it lies dormant until such time
as the soul is ready and willing to externalize it.
Louix Dor Dempriey attained Enlightenment on 7 March 1996. One year later, Paramahansa Yogananda appeared before him to herald the opening of Louix's first ashram, Prema Drala, which means "The Grace of God." In October of that same year, Paramahansaji appeared again, this time placing his right hand upon Louix's head and anointing him with the Sanskrit name Sri Pranananda, which translates as "Most Beloved Breath of God."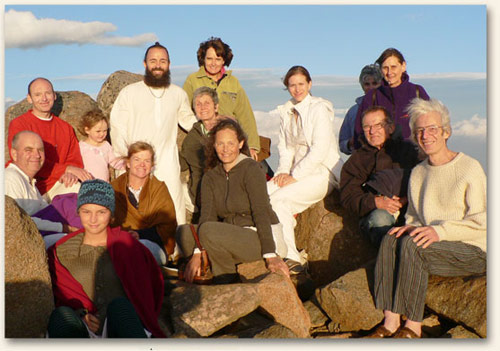 Global Family
Love takes on whatever form it needs
to reach you, to touch you, and to draw you unto Itself.
A few years after the opening of his first ashram, Louix's ministry spread to other countries. There is currently one ashram in Australia:  Sundara Aravinda in Melbourne. The world headquarters, Prema Drala (where Louix resides), is located in Southern California. There are also study groups in Chicago and New York (U.S.A.) and Vancouver (Canada).
In 2007, the Louix Dor Dempriey Foundation was founded as a non-profit educational organization dedicated to sharing Louix's teachings and humanitarian works. The Foundation's mission is to help people remember and restore their inherent divinity, and to walk in this world as unconditional love.
Louix Dor Dempriey's global family is constantly expanding, inspired by a common vision for personal transformation, self-mastery, and dedication to humanitarian and environmental causes. Louix's many ashrams, retreats, pilgrimages, and public appearances provide additional opportunities for people to experience his eternal love, wisdom, and joy.