The meaning of life is to be in service to a Purpose which is greater than the self.
To fulfill the vision for serving and uplifting humanity, the Louix Dor Dempriey Foundation will be raising funds for the following:
Purchasing and developing a property that will provide housing for at least twenty people, as well as the new global headquarters of the Foundation. In addition to providing the usual infrastructural needs of a global non-profit organization, this ashram property (spiritual community) will be a self-sustaining, organic farm, dedicated to "green" living and to embodying the spiritual teachings which are the very foundation of Louix's life and ministry. This will serve as a model for other such communities to be developed around the world.
Legal and administrative costs to complete the full structuring and establishment of the Foundation and its subsidiaries.
Creating a salaried, full- and part-time staff for managing the various departments and activities of the Foundation, and establishing programs for all volunteer support staff.
Preserving the Foundation's historical artifacts and educational materials, which include all of Louix's recorded teachings since 1992 (many of which are in urgent need of preservation), as well as establishing a program to meet the Foundation's future archiving needs.
Publishing and distributing Louix's teachings (and others sponsored by the Foundation) via books, DVDs, films, CDs, the Internet, television, radio, and other media.
Conducting spiritual retreats, pilgrimages, seminars, and study courses.
Expanding the existing (and developing new) global service projects to preserve and purify our earth and its environments, as well as projects that support the physical and spiritual needs of individuals and communities around the world.
Procuring computer and audio visual equipment for the development of new educational products (print, audio, and other media).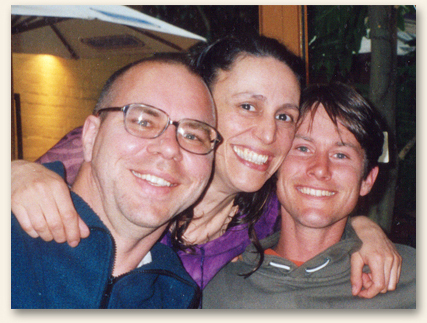 Become More Involved!
The joy of serving is the reward for serving.
As we enter this exciting phase of growth and expansion, there are increasingly more opportunities to serve. To learn more about volunteer opportunities with the Foundation, please contact: